Main content starts here, tab to start navigating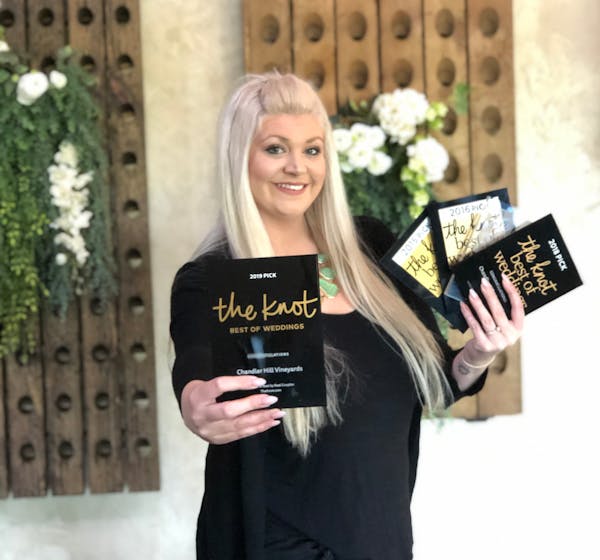 Megan Pickett
Event Manager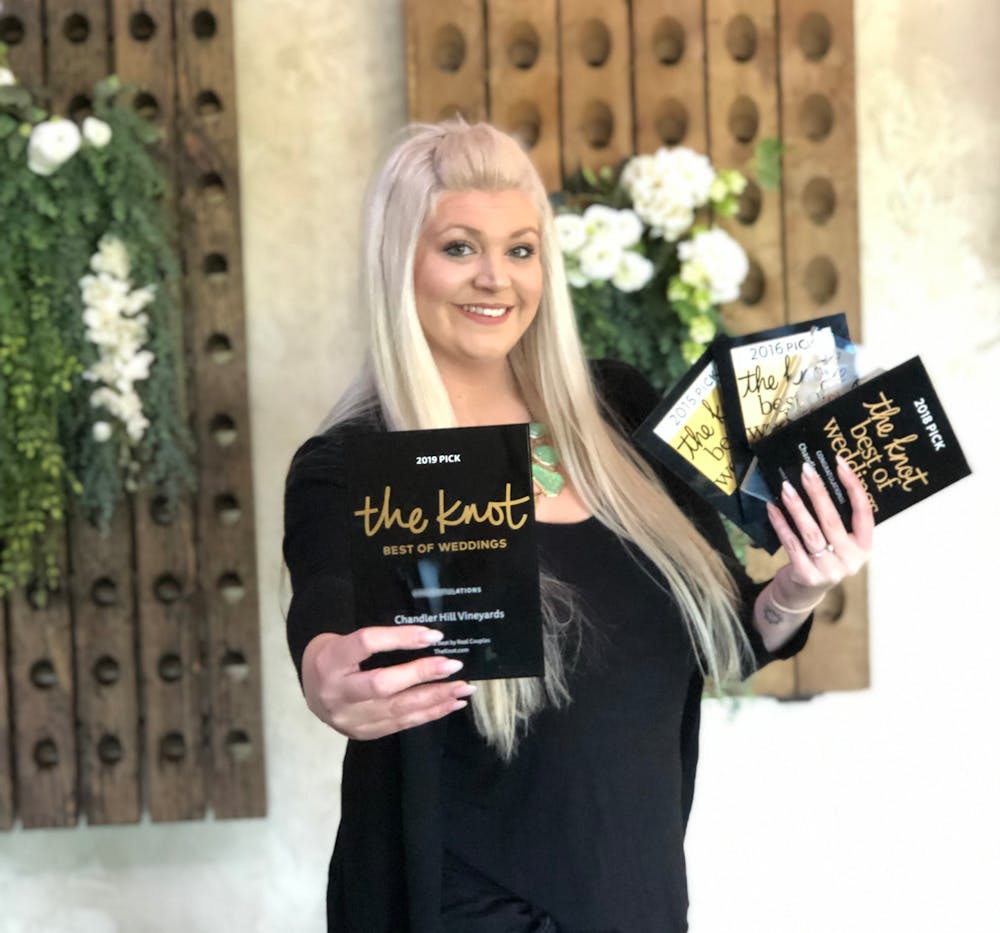 Born and raised in St. Louis, Megan Pickett has been smitten with weddings since she was in high school. After graduating with a Wedding Planning degree and working several years in the industry, she found her perfect match at Chandler Hill 5 years ago. Having gotten married at Chandler Hill back in 2017, she not only has the passion as your coordinator but understands the other side of planning as a bride. Megan's savvy leadership has guided her team to earn several awards and reviews that have sparked attention from all over the St. Louis wedding community.
When Megan is not on the job, you can find her spending quality time with her friends and family checking out hip new spots to have a glass of wine. She also loves spending time at home with her two cats and husband, Zach, catching up on her favorite Netflix shows.
"My favorite moment is when the bride is about to walk down the aisle and I am the last person to see her as Miss... That smile she gives me makes my job worth every second"
Megan's attention to detail, strict standard for quality, fun enthusiasm and comforting demeanor put her clients at ease and have catapulted her as a leader in the wedding industry.
"I cannot recommend this place enough. Megan is the reason we chose this venue and she did not disappoint! Megan is the most wonderful coordinator on the planet! She helped make sure every detail was perfect from our first meeting to the day of the wedding, she answered every silly question I had and tried to accommodate every request we made."
-Katy B ( The Knot)